Zulu Finance is a leading and trusted personal finance broker in South Africa which aims at helping loan seekers get the best loans from reputable credit providers. Whether you have a good or bad credit, everyone is welcome, while the institution have partnered with trusted credit providers.
Tell me more about Zulu Finance
Zulu Finance is financial services provider, established ten years ago in South Africa. They have been helping thousands of loan seekers in the country find the right financial products and services in order to manage any unforeseen challenges. They work with some of the largest credit providers in the country offering a wide range of products to accommodate each and every individual regardless of their credit background. All their partners are registered under the National Credit Provider and fully comply with the Act of 2005.
To avoid confusion on how Zulu Finance operates, in simple terms, they act as a medium communication between loan seekers and credit providers. When an individual apply for a loan with the institution, they will then on the applicant's behalf contact their partner-credit-providers in order to find them the best solutions at an affordable interest rates. Even though you apply with Zulu Finance, they cannot guarantee the terms of payment of the loan because each credit provider comes with own terms and conditions.
With their wealth of experience, they have been helping customers with the following services. They have spent a great deal of time researching these products and are confident today that they can offer best services all the time.
Unsecured personal loans
Debt consolidation
Debt management solutions
Debt review solutions
To qualify for the loans, most credit provider requires common basic requirements such as an applicant must be above 18 years old with a valid South African ID. You must also provide your latest proof or banking statement and physical address. You must be permanently employed or earning a regular income each month.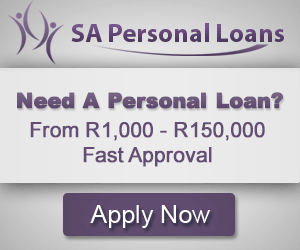 These requirements are in most cases compulsory to ensure companies comply with the National Credit Act of 2005. It enforces institutions such as Zulu Finance offer personal finance to deserved seekers whom can afford to pay the loan back. Each application will go through an affordability assessment.
Zulu Finance Contact Information
To get in touch with Zulu Finance, kindly visit their website at www.zulufinance.co.za to read more information. You can also use online communication forms such as the contact and application form.
NB: Visit our loan calculator page here