Wonga is your cash flow solution and their flexible, short-term loans are available should you need immediate financial assistance, and you can apply online.
Their website is user-friendly, and you can apply using a computer, tablet or mobile phone from the comfort of your favourite chair.
The application process is simple and only takes a few minutes to complete. For loan repayment, Wonga will set up a debit order on your account for the repayment date that you selected.
It happens automatically, so there is no need for you to make a payment transfer or stand in a queue.
How to apply for Wonga Loans?
Go to the Wonga.co.za website.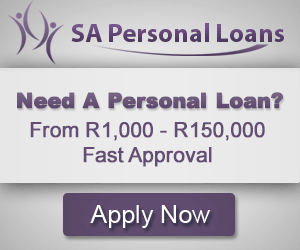 The first step is to select the amount of money you need and how long you need it for, using the sliders on the homepage. There are 2 sliders, one for the loan amount and the other for the loan term.
If you're a new customer, you will be able to apply for a loan up to R4000 and if you're an existing customer, you can apply for a loan up to R8000.
You can choose from flexible repayment options, which range from a minimum of 4 days up to 6 months.
Complete the application form online
The second step in the process is to complete the online application form, which can be completed within minutes. Ensure that you complete all the correct details on the application form.
You will need to provide Wonga with your personal information on the online application form such as, your ID number, employment details, monthly income and expenses, as well as your bank account details so that they can determine whether you qualify for the loan you want.
Confirmation of the loan
If your application is approved, you will be asked to upload documents that clearly show your income, such as your 3 most recent payslips or bank statements.
Once the Wonga team has validated your documents (usually within an hour) you will receive an email when the cash is on its way to you.
Wonga contact details
For any enquiries call 0861 966 421 or email them on za.customercare@wonga.com. You can also visit their website at www.wonga.co.za to find out more.
NB: Visit our loan calculator page here