Have you earned enough rewards from FNB in the form of eBucks and still wandering around on how and where you would spend your rewards on? There are couple of ways one can spend their eBucks on and in the following sections, we will discuss the eBucks partners you can spend on as well as their own eBucks online shop you can purchase products from.
eBucks is a reward system by FNB that allows account holders to enjoy various benefits such as discounts in some best deals. To earn eBucks, you first need to qualify, which is very easy, then move up the reward level and finally earn your eBucks. To qualify, all you need to do is open a FNB banking accounts, from easy accounts right up to RMB Private banking.
Where can you spend your current eBucks?
If you have earned enough eBucks, you need to spend it on valuable deals, otherwise you may continue spending your rands to earn more rewards. You can spend eBucks on the following selected partners:
Instore Partners – Makro, Dischem, Supa Quick, Checkers, Arthur Kaplan, Checkers Hyper, Shoprite, Liquor Shop, Shoprite USave, Incredible Connection, leCreuset, Cellini, HiFi Corp, Cape Union Mart, Tread+Miller, Old Khakhi, Poetry, Keedo, Vision Works Optometrists, Hamleys.
Online Partners – YuppieChecf.com, Poetry, Zando, takealot, Cyber Cellular, Superbalist.com, Cape Union Mart, Makro, leCreuset, Cellini, Old Khakhi, Uber, Incredible Connection, Tread+Miller, Action Gear, Net Florist, NetJewel.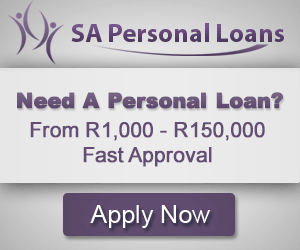 Subscriptions and services – Tracker
Start earning eBucks when you swipe the credit card or any of your FNB banking account at any of the selected partners listed above. You will get up to 40% discounts on some of the deals and earn more eBucks in return.
eBucks Contact Details
To find out more about eBucks, kindly contact their call centre on 087 320 3200 to speak to one of their trained consultants. You can always read more information on their website at www.ebucks.com and apply online.
NB: Visit our loan calculator page here