Uncedo Cash Loans is a reliable credit provider in South Africa that offers tailored personal loans to individuals seeking financial assistance for their unforeseen circumstances.
The company is registered with and governed by the Nation Credit Regulator and full comply with the Credit Act of 2005.
Why choose Uncedo Cash Loans
Uncedo Cash Loans offers unique solutions to loan seekers including their popular product of persona loans.
Their solutions are convenient and affordable, anyone is welcome to apply. Personal cash loans are offered within flexible repayment terms and conditions.
Since complying with the Credit Act, the institution provide loans at a competitive interest rates in accordance with the current economic state of the country.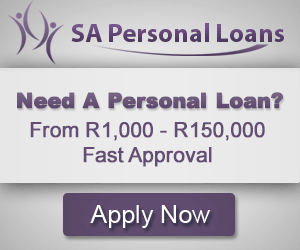 Uncedo Loans believes in responsible lending, meaning each application is subject to affordability assessment.
With the information from assessment results, the institution will then understand your credit background and affordability feasibility.
Uncedo designs loan applications to only meet individual needs and expectations by offering you amount you can afford.
To apply for these loans, kindly give them a call on 041 992 4521 to speak to their financial consultants.
They will provide you with any information you may require.
They will also give you free financial advise and guidance in your quest of getting a loan.
You are welcome to use the loan however you feel fit. You may choose to spend the funds to pay for your education, fix a car, pay medical or legal fees, renovate your home and many more, the choice is yours.
Uncedo Cash Loans Application Requirements
To qualify and apply for personal cash loans, you must meet certain criteria as enforced by the Credit Act of 2005 which helps credit provider avoid reckless lending to customers.
This means you will only get access to credit you afford, nothing more.
18 years and older with a regular income
Permanently employed and have proof of income
Valid South African ID and bank account in your name
Can't be under Debt Counselling or Administration
Uncedo Cash Loans Contact Details
To find out more about Uncedo Loans, please get in touch with them directly on telephone 041 992 4521 to speak to their friendly consultants for further assistance.
The institution is based in Port Elizabeth, if you can't access them, kindly give them a call for information on how to apply and more.
NB: Visit our loan calculator page here