Udu Online Loans is a service by RedDirect, an authorised credit provider.
These loans are administered by DirectAxis, one of South Africa's largest financial services provider.
Look:
Getting a loan that specifically meet your financial needs and expectations can be very hard and too much work these days.
But with Udu loans, the process happens fast and secure online.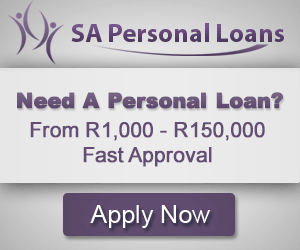 You can actually know how much you qualify for in just 1 minute. You could get your cash in just 5 minutes – that's how long it might take you to apply, get approved and receive the money.
Tell me more about Udu Online Loans
Applying for Udu loans is very simple, won't even take you more than 5 minutes to complete the application.
All you need to do is visit the Udu website and use the loan calculator in the form of slider on the home page of the website.
Choose amount you want to apply from R4 000 right up to R150 000 payable within flexible terms up to 60 months.
The loan calculator will determine and show you upfront, how much your monthly installment will be.
These loans are provided at a market and competitive interest rates.
The aim is to offer fast, affordable and convenient loans to individuals looking for better solutions to manage their monthly cash flow.
Direct Axis understand that financial challenges can some day bring you down.
With Udu Online Loans, your application will go through the affordability assessment in order to lend you loan amount you can afford.
To qualify and apply for the loan, all you need to submit is your latest three months banking statement, that's it – no joke.
The online service will workout your loan amount offer from the information gathered from your statement. Complete the online application form and get an instant decision right away.
Once your application is approved, funds will be deposited into your banking account same day.
You are welcome to spend the money however you wish, from paying your tuition fee, renovating your home, handling medical or legal bills, buying a vehicle, and so on – the choice is yours.
Udu Contact Details
To find out more information, kindly visit the Udu website at www.udu.co.za to read more and apply online.
Please don't hesitate to contact Direct Axis on 0861 02 03 04 since they're administering Udu Online Loans.
NB: Visit our loan calculator page here