Do you need a quick, short term loan at a low interest rate? Thuthukani offer affordable and convenient personal cash loans with the aim of helping those struggling financially.
Thuthukani has been providing loans to clients since 1998 and has developed a good relationship with their customers.
Why apply for Thuthukani loans
Thuthukani offer small loans from as little as R500 up to R4 000. They offer a repayment term of up to 42 days for their loans.
Thuthukani allows their clients to choose the amount of loan they want to borrow by using sliders found on their website homepage.
They have for about 40 branches across South Africa which gives their clients a face to face interaction with their consultants.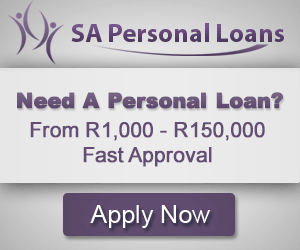 Applying for these loans is very easy and quick, applications are done online so there is no need to stand in ling queues like in the banks.
Simply visit their website to begin your application and get instant decision or just call them to find out more detailed information on how to apply.
If your application is approved, funds will be deposited directly into your banking account within a matter of hours.
Thuthukani give you all the freedom you want to use the cash however you feel fit.
You can assist renovate your home, fix your special car to get on the road again, handle small medical bills, and so on.
Thuthukani Loans Application Requirement?
Applying for Thuthukani loans is easy and quick, they use an online application system which takes 10 minutes to complete.
You need the following documents with you to complete the application: you must 18 years and provide a clear ID documents, a valid South African bank account where your salary is paid into.
You also need to provide a proof of residence, recent payslip or bank statement not older than 3 months.
Thuthukani contact details
To find out more about Thuthukani, simply call their consultants on 012 804 1443.
Otherwise visit their website on www.thuthukani.co.za. You can also visit one of their branches across the country.
NB: Visit our loan calculator page here