Shoprite Money Market offer a wide range of services, many of which people turn to just overlook yet most significant. Shoprite is not only a leading retail brand in nationwide and Africa, they offer best services designed to suit individual needs at the lowest price.
Tell me more about Shoprite Money Market Services
As number one supermarket in the country, Shoprite have, since it's establishment 40 years ago, over 200 million shoppers and 500 outlets today. Instead of just being a normal supermarket, Shoprite expanded their services with the aim to help people reach greater heights. The institution have also created over 130 000 jobs and millions of food donations across the country.
With the money market, you can do more than just sending and receiving money, as money transfer is one of their popular services. These services aim at making it easy access useful services such as insurances and benefit cards which enables them to purchase goods at certain discounts. The following are a list of services you can find at the Shoprite Money Market:
Buy tickets – With these service, you will be able to buy bus, flight and event tickets, making it easy to access your favourite events without having to worry about where to get the services. Shoprite has partnered with reputable and trusted institutions such as ticketpro and many other to ensure you attend the most anticipated events of your choice.
Money transfers – is the fastest and safe way of sending money to your friends and families anywhere in the country with just their cellphone number. It's a mobile facility that tracks transactions on a working cellphone number, no need to have a banking account. You can send up to R5 000 in a day and R25 000 per month at just R9.95 service fee, isn't that cheap.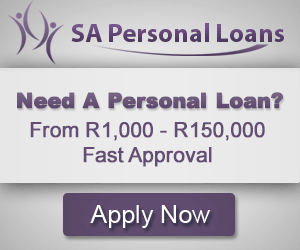 Cash loans – with their partner, Mfin, you can apply for personal loans at any till point in the stores. Be sure to provide the cashier with your ID and Mfin will contact you back very shortly. They usually don't take long to contact you, especially when you apply at Shoprite To find out more about how much you can apply for, kindly contact Mfin on telephone 0861 346 346 to speak to one of their financial consultants, terms and conditions apply.
Pay accounts – You can also pay accounts at the money market. The services aims at saving customers time and effort, simply pay accounts such as SABC license, DSTV installments, Telkom accounts, E-Toll and many more.
Shoprite Money Market Contact Details
Keep in touch with Shprite Money Market by visiting any of the Shoprite store, Shoprite U-Save and Checkers local stores near you for a face to face assistance. Speak to one of their trained consultant on 0800 01 07 09 for any information regarding any of their services. You can always visit their website on www.shoprite.co.za to read more and download any applications you need.
NB: Visit our loan calculator page here