GetBucks offer instant online loans up to R4 000 at an affordable interest rates. They give access to credit to responsible borrowers with the aim to help them sort out whatever financial difficulty they may be going through.
GetBucks is a registered micro lender in South Africa dedicated to closing a gap for individuals struggling with their monthly living. The institution have come up with the best strategy that meet each individual's short-term needs and expectations. As a first time borrower, the institution will lend you loan amount up to R4 000 payable within a month. These loans are best designed for people not looking to get into a long term loan agreement. However when GetBucks begins to understand you as their loyal client, they're willing to lend you money up to R8 000 at a competitive interest rates.
Once your application is approved, cash will be deposited directly into your banking account within just a matter of hours. You can check the status of your loan directly from the GetBucks website or simply SMS "status" to 44184 and a report will be sent to you.
There are couple of methods GetBucks offer to pay back the loan, you can choose to pay out the loan in the method of EFT and E-wallet. Otherwise they will place a debit order on your banking account, just make sure there are enough funds in your account on the agreed date.
How to apply for GetBucks instant loan?
Since GetBucks only offer online personal loans, the first step to do in your quest to qualifying to a loan is to register a free account on their website. Verify your contact details and continue to tell GetBucks a little bit more about yourself, your salary and expenses. Once you are happy with the information provided to GetBucks for records purposes, you may now proceed to to get your loan and choose multiple payout options.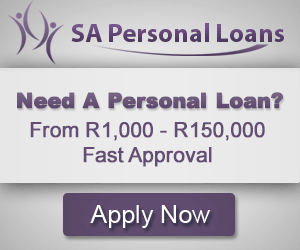 Please note that GetBucks is trusted by thousands of South Africans and people all over the world. Your information will be kept safe, their website runs on SSL security certificate for domains and hosting.
What do I need to apply for GetBucks instant loan?
To apply for GetBucks instant online loan, you are required to to register an account via our website (www.getbucks.com), complete all necessary steps and website will determine how much bucks is available. Please make sure you have the following ready when applying to help the institution comply with the National Credit Act of 2015.
Should be permanently employed for at least 3 months
Should not be placed under debt review, administration or sequestration
Requires an active bank account which is opened in your name.
GetBucks Contact Details
Find out more details on how to apply and qualify for GetBucks personal online loans by calling them on 010 591 5511 or send them an enquiry email at info@getbucks.com and a consultant will keep in touch with you very shortly. You can also log on to their website at www.za.getbucks.com to read more and apply online.
NB: Visit our loan calculator page here