Do you have products and goods you no longer use but looking for instant loan? Pawn Express Loan allow you the opportunity to use your valuables such as jewelries against the loan amount valued at the product. Unline other online loan services, Pawn Express will keep your goods in a secured location so that when you fully repay the loan, they can be returned back to you.
Tell me more about Pawn Express Loan
Pawn Express in partnership with Cash Crusaders offer personal cash loans from R1 000 up to R8 000 valued against your product. Loans are offered at a competitive interest rate regulated by the National Credit Act. Repayment terms are calculated during the appraisal of your product after Cash Crusaders determine the value of the goods. These loans are very convenient and affordable, they're designed for people looking for extra cash in exchange for their goods. Just ensure the product is fully purchased and owned by you.
To apply, visit any Cash Crusaders local stores near you and submit a product for evaluation. Ensure you have all the necessary documents such as ID book, proof of residence as well as banking details. The more valuable the item, the higher loan amount of unsecured cash loan you will get. You need to book an appointment first before submitting your items. You can book online on the Pawn Express website or simply call your nearest Cash Crusaders store.
To apply for unsecured personal loans online, simply visit the Pawn Express website and use the slider on the homepage to select an amount you would like to apply for. A series of forms will be presented to you, firstly you will need to provide your personal and contact details, secondly describe your product with a minimum of three images. If you want to use more items, you can do so on the website. After successful submission, a representative will contact you to conclude the application.
If you application is approved, you can choose to collect funds at the store or direct into your banking account. You can use the money however you choose, the choice is completely yours. However should you fail to pay back the money, your goods as explained in your contract, will be sold to recover the loan amount. Please make sure to contact Cash Crusaders or Pawn Express if you are unable to pay back the loan yet willing to re-negotiate the terms.
What's needed when applying for Pawn Express Loan?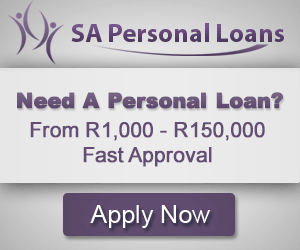 All applications are done online, you will be required to complete a form with your details. While your application is processed, a financial consultant will contact you to finalise the application. In order for Pawn Express to begin processing your application, please ensure you meet the following criteria:
Must be 21 years and above
Have a green bra-coded South African ID
No credit checks or bank statement required
Pawn Express Contact Details
For any queries, questions relating to personal loans, please call 021 787 9843 to get answers on how to apply and benefit with these loan. You can also contact them via email at pawnexpress@cashcrusaders.co.za and a consultant will keep in touch with you shortly. Alternatively visit their website at www.pawnexpress.co.za to make online applications and read more details.
// Use the loan calculator tool here