Mfin Cash Loan is a short term personal loan you can apply for, easily at Shoprite.
Mfin and Shoprite have partnered to help individuals get credit at the lowest possible interest rate.
Look:
Everyone needs extra cash once in a while to address financial emergencies.
Applying for Mfin Cash Loan is simple. You can apply on any till-point at any Shoprite nationwide.
Here's more about Mfin Cash Loan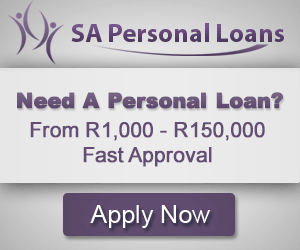 Mfin loans are personalised loans provided by Mfin in partnership with Shoprite aiming at making the application process simple as possible.
You can apply for Mfin cash loan amount from R1 000 up to R7 500 at a competitive interest rate.
Please make sure to provide a working cellphone number which Mfin will use to contact you.
Mfin will perform affordability assessment in order to offer the best loan. In simple, they will give an amount you can qualify to pay back.
Should you choose to accept the offer, and your application is approved, funds will be deposited directly into your banking account.
1. Apply at till-point in Shoprite
You can quickly apply for these cash loans at any till point in Shoprite for a face to face interaction.
A consultant will call you back to complete your application.
2. Apply online
Secondly you can apply online on the Mfin website.
On the website's homepage, simply choose the amount you would like to apply for and complete the form with your details.
If you apply online, you will get an instant decision about the status of your application.
Here's how you can apply the loan
To initiate your loan application, please make sure to provide your green bar-coded South African ID to a cashier at Shoprite and Mfin will keep contact with you to complete the application.
For Mfin to comply with rules and regulations in South Africa, according to the National Credit Act, you must meet the following criteria.
Now:
Keep in touch with Mfin by calling 0861 346 346 to speak to a consultant with more detailed information on how you can apply for cash loans.
Read more information on the website at www.mfin.co.za.
Since these loans are offered in partnership with Shoprite, you can also visit the Shoprite website at www.shoprite.co.za to find out more information.
// Use the loan calculator tool here