Mazuma Loans offer a wide range of loans for anyone looking for financial assistance in South Africa. These loans are designed to meet short and long term financial needs and expectations by allowing individuals properly manage their unforeseen emergencies without going through any kind of stress.
MazumaLoans is a trading name of CAB Partners, a Company registered in South Africa. All finance options are subject to relevant credit checks and personal circumstances.
Why apply for Mazuma Loans?
If you were in need of urgent cash, Mazuma Loans might be exactly what you've been looking for. They work with various reputable and trusted banks in the country to find you the right credit for you. The institution have a high approval rate for customers that apply online, the service is available 24/7 and you will get instant decision.
The following are all the personal loans offered by Mazuma Loans:
1. Payday loans – You can apply for loan amount up to R3 000 which you can quickly pay out in your next salary date. You will also get instant decision and if your application is approved, funds will be deposited straight into your account within just an hour.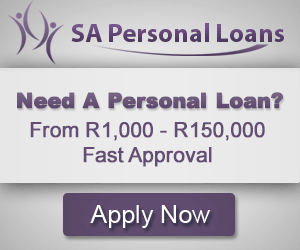 2. Short-term loans – Apply for personal cash loans up to R8 000 at a competitive interest rate. These are designed to meet urgent emergencies that require quick cash. You will get same day approval and money in your banking account within 24 hours. You can use the funds however you feel fit, the choice is really yours.
3. Medium-term loans – You can borrow amount up to R20 000 payable with a longer term period at a market related interest rate. Minimum documentation will be required such as your recent banking history and payslips. Once your application is approved, money will be deposited into your account within 24 hours.
4. Long-term loans – If you don't ind getting into a long term loan agreement, then this option is for you. You can borrow loans up to R200 000. You can quickly for these loans online and get instant decision. Upon submission of supporting documentation and your application gets approved, you will have access to the funds within just few hours.
Mazuma Loans Application Requirements
To qualify for these loans, kindly ensure you meet the following requirements criteria. The company believe in responsible lending, they will never give you access to credit you can't afford. This is in accordance with the National Credit Act of 2005 of South Africa.
Are older than 18 years old with a regular income of R1,500 pm
Are permanently employed and have proof of income (3 months or longer)
Have a valid South African ID and bank account
Can't be under Debt Counselling or Administration
Mazuma Loans Contact Details
To find out more detailed information about Mazuma Loans, kindly contact them directly on 083 491 7599 to speak to their friendly consultant ready to assist. The institution is based in Cape Town, however you may read more information on how to apply and qualify for loans by visiting their website at www.mazumaloans.co.za.
NB: Visit our loan calculator page here