Are you looking for personal loans that best suits your current financial challenges? Maxloan Personal Loans are designed specifically to meet individual needs and expectations. Loan seekers have the ability to choose repayment period that they can afford.
Maxloan is a financial services and credit provider, a division of MaxLaw in South Africa with over 100 000 clientele. The company believes in responsible lending and they will always provide you with access to credit that is convenient for your current financial standings.
Why choose Maxloan Personal Loans?
Maxloan Personal Loans is packaged with many various benefits you can enjoy while you're patiently paying off the loan. You can apply for loan amount up to R200 000 within flexible repayment terms. LOans are offered at a competitive interest rate making the solution one of the best you can apply for. Once Maxloan understands you better as their loyal customer, they are willing to lend you amount up to R10 million for your big financial projects.
The institution don't themselves offer loans but a broker that acts on behalf of the customer and a credit provider. They work with trusted and reputable credit providers in the country to find you solutions that suits your needs. Once your application is received, just sit back while Maxloan is looking for the best solution on your behalf, communicating with credit providers. When that process is done, they will send you offers from various companies which you can accept from.
Once your application is approved, you can use the money however you wish, the choice is completely yours. You can pay for your educational fees, handle medical or legal bills, go for a holiday, buy your dream car and so on.
Maxloan Personal Loans Application Requirements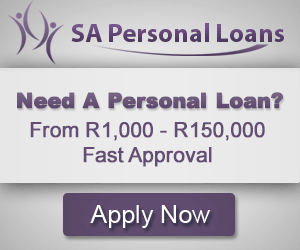 To qualify for personal loans, you must bring along the following with your application. The criteria is enforced by the National Credit Act of 2015 which helps institutions such as Maxloan avoid reckless lending to their loan seekers.
Are older than 18 with a regular income
Are permanently employed and have proof of income
Have a valid South African ID and bank account in your name
Can't be under Debt Counselling or Administration
Maxloan Contact Details
If you are interested in applying for personal loans with Maxloan, please call their customer line on  012 940 0811/2 to speak to a consultant for more information on how to apply. You can always visit their website at www.maxloan.co.za to read more and apply online.
NB: Visit our loan calculator page here