Loansdirect personal loans are unsecured financial solutions designed for individual needs as opposed to businesses. They are ideal for managing your monthly cash flow as well as handling unforeseen financial challenges without any hassles.
These loans are provided to you by DirectChoice, a registered financial services and credit provider in South Africa. They believe in responsible lending as such they design each of their applications to suit and meet individual expectations.
Tell me more about Loansdirect personal loans
Loansdirect offer a wide range of financial solutions including insurances, loans, life and finance. But most importantly they offer personal cash loans up to R150 000 which you can pay back within flexible terms of up to six (6) years. These loans are provided at a fixed interest rates for the term of the loan. Most of their customers often choose to pay out the loan amount within a very short period of time, usually up to three (3).
Loansdirect is an online loan comparison service that works with reputable credit providers to give customers personalised loans that suit their budget and expectations. The institution have already processed over 300 000 applications since it's establishment, working with trusted brands.
Loansdirect gives you the freedom to spend the money however you choose. You can renovate your home buy a car, pay off debt, pay off your education fees, handle medical and/or legal fees, or anything else you want, the choice is yours.
Loansdirect personal loans Application Requirements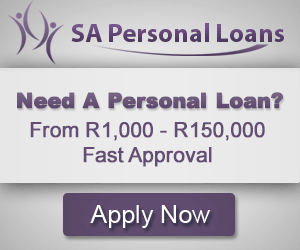 To qualify and apply for personal cash loans, please make sure you meet the following requirements criteria. These ensure Loansdirect complies with the National Credit Act of 2005 of South Africa.
Certified ID
Permanently employed or earning monthly regular income
3 months latest payslips
3 months latest bank statements
Certified proof of address
Loansdirect Contact Details
For any information regarding personal loans, kindly speak to Loansdirect's financial consultant on 0860 111 542. A consultant will provide you with information about how to apply and benefit from their loans offering. You can also apply online on their website at www.loansdirect.co.za and read more.
NB: Visit our loan calculator page here