Lime Loans are financial solutions dedicated to giving individuals access to short term loan on personalised terms and conditions. AT best, loans are approved in 5 minutes max, with their online registration in place to fasten the entire process.
Lime Loans is a registered financial services and credit provider in South Africa, fully in compliance with the country's National Credit Regulator. They offer online loans service created with an idea to help people going to challenges with finance.
Why choose Lime Loans?
Lime Loans offer personal cash loans up R5 000 depending on the package you choose on their website. They offer different loan packages to accommodate every situation people may go through. These various packages include LIME stare which offer loan amount up to R1 200. Second package is LIME Silver, offers cash loans up to R2 100. They also give loans up to R3 000 with the LIME Gold package. And lastly, they offer a VIP package of loan amount up to R5 000.
These loans are provided at a competitive interest rates within flexible repayment terms of your choice. Since this are pay day and short-term loans, you can pay out the loan within a very short period of time, up to 35 days. Once you have signed the loan contract, funds will e transferred directly into your banking account in 5 minutes depending on your bank.
Applying for these loans is an easy process, there is no need to stand in long queues in order to apply, simply use their online loan calculator on their website. The calculator helps you calculate the amount you'd like to apply for and it will show you exactly how much you are going to pay back before you even began the application. Click on the green 'Get Money' button to begin your loan application with instructions.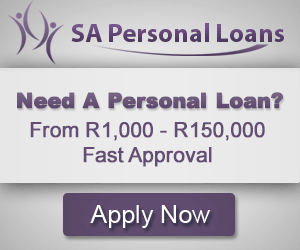 You can spend the cash however you feel fit, there are no restriction as to how you should spend your money. The choice is yours, you can choose to pay for your children's school fees, your rent or car finance, consolidate your old debts, renovate your home and so on.
Lime Loans Application Requirements
To qualify for Lime personal loans, the institution has to comply with the basic loan application requirement as required by the National Credit Act of 2015. To apply, please ensure you have the following ready in order to complete your application.
have an Identity Document of the Republic of South African
be over 18 years old
have a banking account registered in your name
earning a regular income per month
Lime Loans Contact Details
Applying for Lime loans is very easy and quick, you can get your funds same day. To find out more detailed information on how to apply, please speak to one of their trained consultants on 011 083 5116. You can always visit their website at www.lime24.co.za to read more and make online applications.
// Use the loan calculator tool here