King Cash Loans – King Cash is a trusted financial services and credit provider registered under the National Credit Regulator in South Africa. The institution has been operating for over 60 years and as such, it has grown so much in terms of loyalty of their customers and product/service offerings.
Why Choose King Cash Loans?
King Cash offer a wide range of finance solution such as personal and consolidation loans. They always aim at providing affordable products because over time, they studied and understood all the reasons an individual may need a loan. Their loans are offered at a market related and affordable interest rates within flexible repayment terms of your choice, depending on the type of situation you're trying to solve.
They offer a maximum loan amount up to R15 000 within a flexible repayment period of between 1 to 18 months. The idea behind that flexibility in terms of repayment period is that King Cash believe in responsible lending, meaning they can only offer you amount you can afford to pay out.
King Cash Loans are unsecured loans, this means you do not need to provide any sort of collateral to use against your application.
The application process to their loans is very simple, King Cash is just a telephone away. Most of their application are done online to avoid unnecessary interviews and paper work. After your first call, a consultant will present you with an application form to complete, fast and efficient. Once your application has been submitted, together with relevant documentation, and approved, funds will be made available to you same day, depending on your bank.
King Cash Loans Application Requirements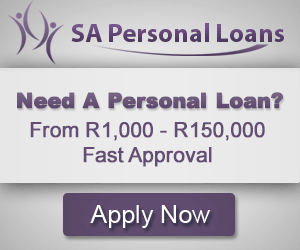 As many other financial institutions out there, they must at all times comply with the government's credit regulation policies which requires each application be accompanied by certain information and documents. To qualify and have your application processed quickly, please make sure you meet the following criteria:
Your own bank account
Valid ID (Identity Document)
Permanent employment
Payslip
King Cash Loans Contact Details
Find out more important information about King Cash loans by calling one of their friendly consultants on 0800 113 637 or sending them an enquiry on email info@kingcash.co.za. Before you make calls and sending emails, you might want to check out their website first at www.kingcash.co.za to read more and make use of their online tools to communicate and apply.
NB: Visit our loan calculator page here