Instaloan offer credit in a form of personal loans up to R5 000 to people looking for extra cash in their monthly cash-flow.
If you want access to quick cash, you will be happy to learn that Instaloan has a high approval rate up to 5 minutes, now that's awesome.
Why choose Instaloan?
Instaloan offer tailor made short term credit up to R5 000 to loan seekers looking for urgent cash.
Loans are offered within flexible repayment terms of up to 6 months, at a market related interest rate.
Remember the institution is registered under the National Credit Regulator policies, meaning all their interests are closely watched by the government.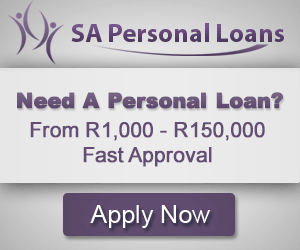 The regulator is very significant because it encourages institutions such as Instaloan to avoid reckless lending.
One of their many other benefits of taking credit with them is that each application under go an affordability assessment to ensure you do not apply for credit you can't afford to pay out.
The institution believes in responsible lending and always willing to help or negotiate whenever it's necessary.
Quickly visit their website today to complete their online application form and enjoy the benefit of receiving instant response.
After you have chosen the amount you'd like to apply for and accepted the payment terms, you will get an instant reply to your application whether it was declined or continue with your application.
When successful, a consultant will be appointed to you for financial advise and assistance.
If your application is complete and successful, funds will be made available into your banking account within a few minutes, usually doesn't take long.
You are welcome to spend the money however you wish, the choice is completely yours.
Instaloan Application Requirements
To qualify for quick cash loans, Instaloan needs to comply with the National Credit Act of 2005 which enforces responsible lending.
It is always advised to individuals to apply for financial assistance only when it's necessary or get credit which you can afford.
You must meet the following requirements criteria in order to get your application processed:
ID copy,
Proof of residence,
3 months bank statement,
Latest pay slip
Instaloan Contact Details
To find out more information on how you can benefit from Instaloan, kindly visit their website at www.instaloan.co.za to read more and use online communications to get in touch.
Otherwise if you prefer verbal communications, please call them directly on 087 743 2000 to speak to one of their trained financial consultant for further assistance.
NB: Visit our loan calculator page here