Hello Paisa Money Transfer is a low cost and safest way of sending money abroad, back home to family and friends. Hello Paisa allows people in South Africa to securely send money all over the world. You do not need to have sort of banking account in order to use the service, simple provide your proof of identification as well as working cellphone number for the recipient.
Why choose Hello Paisa Money Transfer?
Hello Paisa Money Transfer is an affordable and quickest way to send instant cash to the loved once back at home. Unlike banks with ridiculous transfer charges, institutions like Hello Paisa offer great opportunities to send money at a very low cost. They have been helping thousands of immigrants in South Africa for a long time, have a wealth of testimonials from mostly Zimbabwean internationals living in South Africa. What's amazing is that whomever you send the money to, where in the top country of the African continent, cash is delivered within minutes.
Hello Paisa is mobile based banking facility which allows people to transfer cash to a registered and working cellphone number. After making a wise decision for choosing Hello Paisa over bank's international costs, you will be happy to know that with the facility, you only need to pay R5 for every R100 you send to your loved once. Sounds crazy isn't it? You will be able to transfer cash up to R5 000 daily and R25 000 in a month.
Obviously in the process of making international transactions, comes with many concerns such as security. However Hello Paisa assure you that their transaction are completely secure and legal. You may know how hard it can be to handle the legal part of the entire process but thanks to Hello Paisa is here to help with all that, you just relax and check up to your family back home if they have received the money on not.
How Hello Paisa Money Transfer works
Hello Paisa have a simple process for customers to begin using the facility. The first step to get started is to visit their website and register a free account, won't take you anything more than 10 minutes. Secondly you need to add a recipient to receive the money and there are couple of ways one can do that, .1 Download the app on Google Play and follow on screen instructions. 2. Use their USSD service by dialing *130*43556# from your phone and follow instructions. Alternatively find out more information by calling their call centre and ask one of their friendly consultants to help add a recipient on your behalf.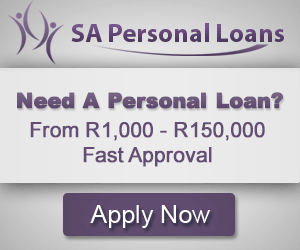 After successfully adding a recipient, the next step is to place your order, it's a very simple process. Simply choose the recipient you've just added and type in the amount you want to send. The service will give you rates in real time and a reference number.
Once received a reference number, you can either visit any of the Hello Paisa selected partners such as Pick n Pay, Spar, FNB and so on in order to make payment. It's as easy as like that, no hassle whatsoever.
Upon successful payment into that given reference number, you loved one should be able to collect the money immediately. Everyone is happy in that regard, would you agree?
Hello Paisa Contact Details
Speak to one of Hello Paisa professional and friendly consultant by calling 012 880 1800 for more information about the facility and it's pricing. Alternatively log on to their website at www.hellopaisa.co.za to register your account in just few minutes and begin using the facility.
// Use the loan calculator tool here