Global Finance Loans – If you find yourself looking for personal loans up to R100 000 but none of the other institutions such as banks are willing to help, worry no more knowing that Global Finance is here for you. They offer personal cash loans to anyone around Cape Town and South Africa as a whole regardless of their credit background.
Why choose Global Finance Loans?
If you have found yourself drowning in the pool of debt and still haven't figured out how to get out, it's time to consider other solutions that best suits your situation. Global Finance offer personal and blacklisted loans up to R100 000 within flexible repayment terms of up to 60 months. These loans are affordable and convenient for individuals with bad credit, as long as they are not under debt review. Loans are provided at a market related interest rate, considering other facts that you have bad credit.
There are couple of ways you can apply for Global Finance loans however the best way is to go online. The institution have a high approval rate for online applications, you will get instant decision. The online system is available 24/7 every day, meaning you can apply for loans anytime anywhere, you just need to scan your supporting documents that are required with your application.
Global Finance Loans are unsecured loans, which means the company do not require some sort of collateral or security to use against your application. You do not need to bring in your personal belonging in order to qualify to these loans, they will carefully assess your application and grant you cash you can afford to pay back. This also help you get out of the state you are in, bad credit.
If your application is approved, you can have your money within few hours. Funds will be deposited directly into your banking account and you can use the cash however you want. You can use the money to start your own business, consolidate your debt, pay for your education fees, assist renovate your house, buy furniture, handle medical or legal bills, and so on, the choice is yours.
Global Finance Loans Application Requirements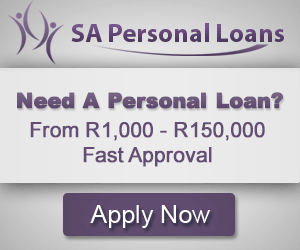 For your application to get processed, you must be sure you meet the following criteria as required by the National Credit Regulator of South Africa. To qualify for loans, please provide the following:
Are older than 20 with a regular income of R1,500 pm
Are permanently employed and have proof of income (2 months or longer)
Have a valid South African ID and bank account
Can't be under Debt Counselling or Administration
Global Finance Contact Details
Learn how to apply for these loans by getting in touch with Global Finance on 022 719 1590 / 074 187 7812 and speak to one of their trained consultant. They will provide you with any information you may need regarding loans for blacklisted people. Alternatively visit their website at www.globalfinance.co.za and read more information.
NB: Visit our loan calculator page here