GetBucks Loans – GetBucks is an accredited lender in South Africa which offers fast and reliable short term loans.
They operate online, meaning no paperwork needed.
GetBucks offer short term loans up to R4 000 which you can quickly pay back within a period of 30+ days.
Why Choose GetBucks Loans?
GetBucks offer personal cash loans from as little as R500 up to R4 000 at a market related interest rate.
Loans are offered within flexible repayment terms of up to 45 days, the choice is completely yours.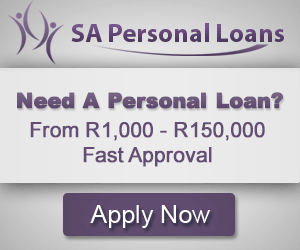 You can use the sliders on their home page to determine how much you want to apply for how long and their system will display to you all the fees upfront so that you know.
There's no need to worry about anything, GetBucks will perform all the calculations for you and give instant decision about your application.
They will send an approval SMS with the status of your application, if approved, funds will be deposited directly into your banking account within thirty (30) minutes to an hour.
The institution is a direct competitor to other online credit providers such as Wonga however their main benefit among others, is that they offer more funds when others offer loan amounts up to R2 500.
GetBucks makes the application process simple for everyone with basic knowledge of internet can use.
The application is done online, on the website's landing page. Once happy with the repayment amount of the loan you're applying for, simply click the 'apply for loan' to complete your application.
The whole process of applying for GetBucks Loans
Visit the website; kindly sign up for a free GetBucks online account
Fill in the loan application form this means filling in all the correct personal details such as your ID, Expenses, Salary and banking details
Once your information is verified and loan grant is approved your instant cash will be loaded in your bank…we will use a direct debit order to collect the repayment directly from your bank account on the due date.
GetBucks Loans Application Requirements
As per the National Credit Act of 2015, GetBucks will require the following in order to help you with bucks/funds.
Three (3) months banking statement
Should be permanently employed for at least 3 months
Should not be placed under debt review, administration or sequestration
Requires an active bank account which is opened in your name.
GetBucks Contact Details
To get in touch with GetBucks to find out more detailed information, please visit their website at www.za.getbucks.com to read more.
Alternatively speak to a financial consultant by calling 010 591 5511 for further assistant with information on how to apply and benefit from personal loans.
NB: Visit our loan calculator page here