FNB Temporary Loans – Need instant cash? No problems. FNB offers temporary loan to its clients at a competitive interest rates. These loans are available to individuals going through financial challenges. FNB specializes in tailor-made credit solutions in order to satisfy and accommodate customers around South Africa and the world abroad.
These personal loans offer various benefits such as the low interest rates and flexible repayment terms which do not tie anybody to a long term loan agreement. These funds are offered to FNB customers only, if you don't have an account with the bank, simply switch today. To switch, please visit any of the FNB local branches near you to chat to a consultant for more detailed information on how to apply for temporary loans. Alternatively, log on to their website to read more information and make applications.
Who can apply for FNB Temporary Loans?
You must be an FNB account holder with a FNB Check Account, Smart Account or Easy Account
Be 18 years or older with a good and clean credit record and a citizen at RSA
You must have an monthly income of atleast R4000 to qualify.
How to apply for FNB Temporary Loans
This is a personal loan you can apply on any FNB ATM,through Cell Banking,on online banking or just visit any nearest FNB Branch.
The amount you qualify for when applying for the FNB Temporary loan is dependent on your credit profile and is subject to credit approval. Once it is approved it will immediately be available in your Personal Cheque Account,Easy Account or Smart Account.
You will not pay interest fee should you repay your loan or outstanding balance within 31 days.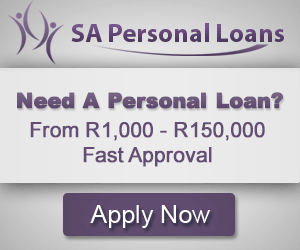 NOTE: Any money deposited into your FNB account after applying for the loan will be used to repay the loan.
For more information you can phone FNB on 0861 276 937, for cellphone banking dial *120*321# or fill the call me back form on their website www.fnb.co.za.
NB: Visit our loan calculator page here