FNB Overdraft is a credit facility the provide individuals with cheque account access to immediate cash when they need it the most. It happens in life when people find themselves in short of extra cash but not interested in applying or getting personal loans. If you find yourself being that person, worry no more, Overdraft is here to people manage their monthly cash-flow effectively.
Tell me more about the FNB Overdraft facility
FNB Overdraft is a credit facility that give access to extra cash for people without funds in their banking accounts. Individuals with FNB cheque accounts can continue withdrawing money up to a certain limit even though they don't have money in the bank. These are not loans as such but short term credit facility that works like a personal loan but you only pay a certain amount and some service fees when you use the facility.
It's very normal that sometimes our expenses become greater than our budget in some months. FNB Overdraft helps you manage your finances and most importantly protect your credit profile. Instead of that important debit order to bounce and ruin your profile, the facility will all the time cover up for you. Remember you only pay monthly fee when you use the funds. Most importantly, you only pay interest on the amount you use, for example, your banking account have an overdraft limit of R17 000 and you only spend R5 500, this means you will only pay interest on the R5 500 you used. Find out more information about the interest rates on their website.
If you are interested in applying for the FNB Overdraft, you must at least have a banking account with FNB, a cheque account. You can quickly apply online or via the mobile app. To apply for a FNB banking account, simply make sure you meet the following requirements criteria.
Be 18 years or older
Be a South African citizen
Pass affordability and credit scoring assessment
So you can use the funds however you wish, from handling monthly debit orders, paying for legal fees, handling small medial fees, fix your car and so on, the choice is yours.
FNB Contact Details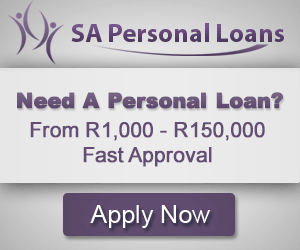 For information on how the overdraft works, please contact the FNB customer line on 0860 327 827 to speak to one of their friendly consultant. You can also visit any of the FNB local branches near you for face to face interviews and interactions. Alternatively visit their website at www.fnb.co.za to read more and apply online.
NB: Visit our loan calculator page here