Looking to transfer money to friends and family members and wish them to receive the funds today? FNB eWallet offers that capability, a credit facility that enables FNB clients to send cash up to R3 000 per day to any working cellphone number, no banking account is required.
Why should you use FNB eWallet?
The facility allows customers to send instant money to anyone with a valid South African cellphone number. FNB eWallet is affordable and convenient for transferring cash at a cheap service fee of R9.50 per send. In a day, you are allowed to send funds up to R5 000 and R25 000 in a month. Money can be sent using various FNB options such as mobile app, cellphone banking, ATM, and online banking. Thre recipient of this cash can withdraw money at any FNB ATM that is close to them.
Should it happen that you send money to a wrong cellphone number, please call 087 575 9405 for reversals of eWallet transactions.
Whoever you send the money to, they can spend the cash however they feel fit. They can choose to withdraw the funds to spend at selected retail stores of their choice. There's also an option to use the cash in eWallet to buy airtime, data and electricity. They can make payments for goods they bought online using the FNB Cell Pay Point.
How does FNB eWallet work?
To use the facility, there are couple of options which one can send money to loved ones with, all the tools are provided to you straight from FNB, the leading innovative bank in South Africa. Firstly one can use FNB cellphone banking by dialing *120*321# and choosing 'Send Money' option. Secondly you may use online banking by login into the secured fnb website and click on the 'Send Money' menu link. FNB eWallet is also available on the mobile app, making it super easy to use, select 'Send Money' and choose the cellphone number from your phone contacts of the recepient. Lastly you may use selected FNB ATMs by inserting your bank card with a pin, choose more options and then 'Send or Receive Money'. Both options requires basic understanding of steps to follow in the process of sending cash.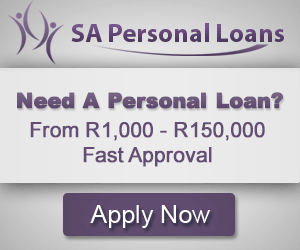 Remember you can only send R3 000 per send or R5 000 per day and up to R25 000 monthly limit. Funds are available immediately for the recipient to collect the cash. The receiver don't even need to have a baking account with FNB to withdraw cash. However they can only collect cash at any FNB ATM.
FNB Contact Details
Please visit the FNB website at www.fnb.co.za for more detailed information about eWallets and it's benefits. You can also call them directly on 087 575 9405 to speak to a financial consultant, lines open Monday to Sunday at different time frames.
// Use the loan calculator tool here