FNB eWallet is the fastest and most secured way of transferring money to family and friends.
If you wanted your family to receive cash instantly, then eWallet is your answer.
It's the easiest and most convenient way of sending across South Africa.
Want to know the best part?
Your friend don't even need to have a FNB account – just a working cellphone number.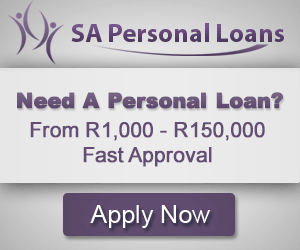 Withdrawal of the money is also easy. Fnb has ATMs nationwide, you can collect the money anytime you want.
You can also withdraw money from the selected retailers.
Send your FNB eWallet
With eWallet, you can send cash up to R3 000 per send using either online banking or the app. There's a limit of R5 000 you can transfer per day.
If you don't either of those but still use the normal USSD cellphone banking, you will be able to send out money up to R1 500 daily.
In a month, you can send cash amount up to R25 000 to people who doesn't even have a FNB account, isn't that awesome.
A service fee of R10.95 will be charged per transactions less than R1 000. Anything more than that up to R3 000, R13.95 will charged.
Ensure that the amount you wish to send to a person to avoid multiple transactions.
An eWallet receiver is not forced to withdraw the cash from the cellphone account however the facility can only hold a maximum of R5 000 for a user to withdraw.
Should it happen that you send money to someone by mistake and wish to get it back, this is possible with FNB.
FNB eWallet Reversal
Have you ever punched the wrong cellphone number while sending eWallet?
You'll happy to know that you have a chance to reverse the transaction.
However, FNB doesn't guarantee the money will be reversed.
If for unfortunate reasons, money is withdrawn before reversing the money, there's nothing much the bank would do to help.
But if you're lucky, just call the FNB helpline on 087 575 9405 and ask for reversal.
Money will be returned back in your account instantly.
FNB eWallet Helpline
To find out more information about FNB eWallet or any of their many other financial products, kindly call 087 575 9405 to chat to a consultant.
Checkout the bank reviews on Hello Peter.
Because FNB is one of the top banks in South Africa, they receive a high volume of calls, so they will attend your call very quick as possible.
Alternatively read more on their website at www.fnb.co.za.
NB: Visit our loan calculator page here