Are you going through financial hard times in your life? FinChoice offer you convenient personal loans to help you manage individual needs and expectations. FinChoice Loans are personalised credit solutions provided to accommodate any situation one may be going through.
Why Choose FinChoice Loans?
You can apply for affordable personal loans from as little as R2 500 up to R25 000 at a personalised interest rates. These loans are perfect for anyone looking to get through unforeseen financial emergencies. You can pay back the loan within flexible repayment terms of up to 24 months depending to the amount you've applied for. Once you have become a FinChoice loyal client, the institution will allow you to apply for amounts more than R26 000 because you built a great profile with them.
Please note that applications will be subjected to credit checks and affordability assessments according to the National Credit Regulator of South Africa. Information collected from assessments conducted, will be used to determine and calculate the amount you can afford to pay back. You are also required to take up the FinChoice Personal Protection Loan to settle your loan in the event of death, disability or retrenchment.
If your application is approved, funds will be available in your banking account within 24 hours. If you pay the full loan amount within 14 days, there will be no fees charged to you. Also you will be happy to know that you will be able to access your additional funds with FinChoice if you apply for a loan more than R2 500.
Application to FinChoice Loans is very simple, visit their website to make online application and get pre-approved today. Their online system is completely secured with modern web security technologies. Otherwise call them directly on 0861 346 246 to find out other options available to apply for these personal cash loans.
FinChoice Loans Application Requirements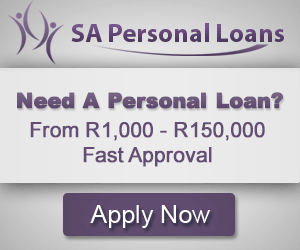 To qualify, FinChoice has to comply with the National Credit Act of 2015 regulated by the National Credit Regulator of South Africa. All applications are subject to the following:
Credit Check
Affordability Assessment
Valid Identity Document
3 Months latest bank statements and your latest payslip OR
1 Month latest bank statement and your 3 latest payslips
FinChoice Contact Details
Speak to one of their friendly agents or consultants on 0861 346 246 to find out more information about the types of loans they offer and how to apply. You can also visit their website at www.finchoice.co.za to read more and make your online applications.
// Use the loan calculator tool here