Apply for Finbond Personal Loans up to R20 000 and use the money however you feel fit.
Finbond loan is available to people looking for short term credit – unsecured loans they can quickly pay back.
Just so you know…
… Finbond Mutual Bank is one of the oldest and leading financial services and credit provider in South Africa.
They have been around for years and acquired a lot of experience in time. Finbond Personal Loans guarantee you personalised solution, specifically designed for your expectations.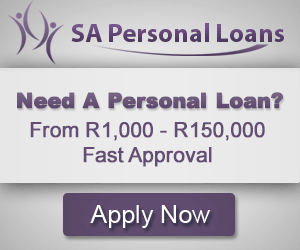 Now:
Learn more about Finbond Personal Loans
Finbond Mutual Bank offer personal cash loans to people with good credit.
These is to make sure the institution comply with the National Credit At of 2005 in South Africa.
With Finbond personal loans, you can apply for loan amount from as little as R500 up to R20 000 within flexible repayment terms of up to 24 months.
Credit is provided at a competitive and market related interest rates which will remain fixed for the term of your loan.
Finbond offer unsecured loans, which means you don't need to provide any sort of collateral or assets for use against your application.
Applying for the loans is very simply, applications are performed online.
What you must do is to visit their website and click the 'Apply Now' button at the bottom of the page to begin your application process.
A financial consultant will be appointed to you in the process to give you expert advise and guidance through your finances.
Once your application is approved, funds will be deposited directly into your banking account within a matter of few hours.
The moment you receive your money, Findbond will give you all the freedom to spend the cash however you wish.
You can fix a car, assist in renovating a home, pay for education fees, handle small bills and so on, the choice is yours.
You need the following to qualify for the loan:
If you are still interested in borrowing money at Finbond Mutual Bank, please make sure you provide the following when applying.
Certified ID
3 months latest payslips
3 months latest bank statements
Certified proof of address
Finbond Mutual Bank Contact Details
Find out more information on how to apply for Finbond personal loans by calling one of your friendly customer consultants on 086 000 4249 or 012 460 7288.
You can also SMS 'credit' to 45040 which a consultant will call you back to assist with any further information.
Alternatively visit their website on www.finbondmutualbank.co.za to read more and apply online.
NB: Visit our loan calculator page here