Dunami Loans – Looking for urgent small cash? Dunami offer small, hassle free loans that are affordable and convenient.
They will give you instant loan approval when you apply online, so what are you still waiting for, get the cash you need today.
Dunami is a National Credit Regulator (NCR) registered credit provider and has to follow strict guidelines as prescribed by the Regulator.
The institution believe in responsible lending by putting each application to an affordability assessment to avoid reckless borrowing.
They understand the needs and expectation of their customers, with their wealth of financial knowledge and experience, they will help tailor a loan to your specifics.
Tell me more about Dunami Loans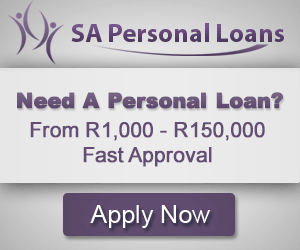 Dunami offer affordable personal cash loans from as little as R1 000 right up to R5 000 within flexible repayment terms of up to six (6) months.
The main benefit about these loans is that they're provided at a fixed interest rates for the term of the loan.
This means your monthly installment will never increase from the day you take the loan until pay out.
These are short-term loans tailored to meet individual needs and expectations. They're mainly designed for people not looking to get into long term loan contracts.
The other benefit about Dunami loans is the fact that they don't require any sort of collateral to use against your application, you just need to prove to them, by providing necessary documentation, that you can afford the loan, that's all.
The application process is very simple, fast and secure. Simply logon to their website to make your online application, manage your loan amount and many more.
Once your application has been submitted, an accountant will be assigned to you for further assistance in your application.
If your application is approved, funds will be sent straight into your banking account within minutes.
What's needed when applying for Dunami Loans?
To apply for Dunami Loans is so easy, application are done online. Simply visit their website and register yourself a free account to begin the application for personal loans up to R5 000.
For your application to get processed, Dunami has to always comply with the National Credit Act of 2015 which requires the institution to perform an affordability check before anything else.
Please ensure you provide the following documents with your application.
18 years old or more
Have a South African ID book
Have been employed for at least three months at your current occupation
Have an existing bank account
Dunami Contact Information
If you need urgent cash, please call (021) 11 00 600 to speak to one of Dunami's friendly consultant ready to assist with any info regarding the application process.
Alternatively if you can't reach their Cape Town offices, you can always read more on their website at www.dunami.co.za and also make online application.
// Use the loan calculator tool here