Direct Axis Loan Calculator offer customers the opportunity to re-look at their financial status by knowing how much they will need to pay monthly when they apply for certain amount of loan. You know conditions in South Africa have forced many individuals to go out looking to personal loans in order to manage their monthly cash flow.
Direct Axis is an institution you can trust with your next loan application. They offer affordable personal loans at a competitive and comprehensive interest rates. Their loans are paid within flexible repayment terms up to sixty (60) months.
The institution is a registered financial services and credit provider in South Africa under the National Credit Act of 2015 to ensure compliance. Direct Axis believes in responsible lending, there for applications are subject to affordability assessments to avoid reckless lending.
Why use the Direct Axis Loan Calculator?
The Direct Axis loan calculator allows you to determine the amount to pay out and monthly installments for you before you can begin your application. How it works is that you visit their loan calculator page and select the amount you wish to apply for and the term so the system will display to you upfront, the monthly installments for the term of the loan. This information is pretty useful when you want to balance your monthly cash flow, at least you will know exactly how much to pay monthly so that you can add that to your budget.
Direct Axis offer personal cash loans from as little as R5 000 right up to R150 000 at a market related interest rate. They also offer various types of loans such as debt consolidation, pay day and other insurance products.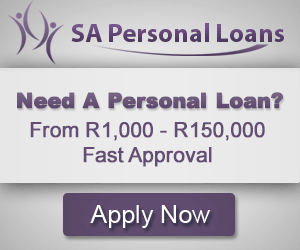 The application process is very simple and user friendly. To apply, you simply need to visit their website and make your online application. There's no need to go hassle with those long queues in the banks, simply chat to a consultant who will assist with more options on how to apply for these loans.
Once your application is approved, funds will be deposited directly into your banking account in just few hours. You have the freedom to spend the cash however you feel fit, it's your money and the choice is yours. A few suggestions, you could pay for your study fees, renovate your home, buy a dream car, take your family on vacation and so on.
Direct Axis Loan Application Requirements
To qualify for Direct Axis personal loans, the company needs to comply with the National Credit Regular. YOu must meet the basic requirements criteria in order for your application to get processed.
A good credit record
A regular monthly income of at least R5 000
Your last 3 months' payslips or bank statements
A clear copy of your ID document
Details of your bank account into which your salary is paid
A recent document confirming your residential address
Direct Axis Contact Details
You can contact Direct Axis on 0861 02 03 04 for more detailed information regarding loans and how to apply for them. You can also visit their website at www.directaxis.co.za to read more. On the website, you can also use online tools such contact forms to communicate directly with Direct Axis consultants.
NB: Visit our loan calculator page here