Cube Finance Loans – Get personal loans within flexible repayment terms up to 36 months for a loan amount up to R150 000.
These loans are available to anyone in the country regardless of their credit status.
Cube Finance was established in 2009 after careful studies in the market, with their experience, they understand the needs of individual citizens of South Africa.
Together with their partners, they have a 95% success rate and have helped thousands of people nationwide.
"What we have learned over years of consulting with clients, is that pride is our biggest enemy. It is not a crime to be struggling financially. It is not your fault that life happens and that situations are sometimes not in your control."
Tell me more about Cube Finance Loans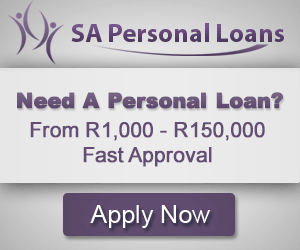 Cube Finance offer the best way for finding financial solutions that meets individual needs and expectations.
The institution don't offer loans however have partnered with reputable financial institutions and credit providers in the country to give you the best solutions.
Cube Finance and partners can offer you cash loans up to R150 000 at a competitive interest rates.
Remember whatever offer you're going to get from any of their selected partners, will have unique terms and conditions.
Cube Finance also offer expert telephonic advise with the aim of helping you successfully manage your finances and cash flow.
They will help you take full control of your finances and offer you access to legal support when facing legal actions.
Applying for Cube Finance Loans is fast and easy, you will have access to multiple credit providers in just one simple application.
There are unnecessary paper-work because application are done online. The institution guarantees you same day response when you apply online.
Once your application is submitted, Cube Finance will go through the hunt for the best solution on your behalf, you just need to relax and wait for the offer you wished for.
If your application is approved, funds will be made available in your banking account same day.
You can choose to spend the money however you feel fit. You can pay for your study fees, assist in renovating your home, buy or fix a car, handle medical or legal bills, and so on.
What's needed when applying?
In order for your application to get processed, you must meet the following requirements criteria.
The criteria is to ensure the institution fully complies with the National Credit Act of 2005.
have an Identity Document of the Republic of South African
be over 18 years old
have a banking account registered in your name
earning a regular income per month
Now:
Talk with Cube Finance about your financial needs by visiting their website at www.cubefinance.co.za to complete a contact form with your details for a consultant to call you back.
You can also call one of their friendly consultants on 021 882 8353 to find out more detailed information on how to apply and benefit from the loans.
// Use the loan calculator tool here