Braamfin Loans – Apply for personal loans up to R8 000 deposited directly into your banking account same day. Braamfin believes in responsible lending which is why they only offer the best solutions designed to meet specific individual needs and expectations.
Braamfin is a financial services and credit provider situated in Braamfontein, Johannesburg with the main goal of changing people's lives. They are committed to giving clients affordable and convenient loans as quickly and efficiently as possible, as we realize that when you need money you need it fast.
Why apply for Braamfin Loans?
Braamfin will never over debt it's clients, but simply lend you money you can afford. You can apply for cash loans up to R8 000 at a market related interest rates. These loans are provided within flexible repayment terms from three (3) up to six (6) months. Personal loans are designed for individuals looking to short-term financial solutions to handle their unforeseen financial emergencies. You will not be tied onto any loan contract you do not understand.
With their wealth of experience, they always put the customer first in the journey of finding the best solutions for them. They are registered under the National Credit Regulator of South Africa ensuring responsible lending. A consultant will be appointed to you in the process of application to guide you through by giving expert advise at all times.
Please just make sure you only borrow money which you really need because the cost of borrowing cash can be a little bit be higher than you think.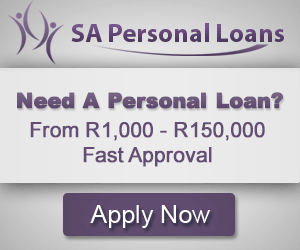 Applying for Braamfin loans is very fast and simple, applications are done online 24/7. Simply visit their website and complete the application form with your details and a consultant will keep in touch with you to verify and complete the application with you. Once your application is approved, funds will be deposited straight into your banking account same day.
There's also no need to go stand in long queues at the month in order to pay out the loan, Braamfin will place a debit order on your banking account to pay the loan quicker.
Braamfin Loans Application Requirements
For your application to be processed, Braamfin will have to comply with the National Credit Act of 2005 which requires an institution to ensure affordability of the credit. Please also note that all applications are subject to affordability assessment which will help determine the exact amount you qualify for based on your credit profile.
Make sure you meet the following criteria when applying.
SA I.D
Valid cellphone number
3 most recent bank statements
Latest payslip
Braamfin Contact Details
With their wealth of experience, they have provided the best customer service since it's establishment. To speak to their friendly financial consultants, please call them on 011-483 3570 for more detailed information on how you can apply and benefit from their personal loans. Alternatively visit their website at www.braamfin.co.za to apply online.
NB: Visit our loan calculator page here