Apply for Bidvest Bank Credit Card and begin enjoying the benefit of using one central card for over 17 different currencies around the world.
Supported by Mastercard, it's very fast and easy way to access funds no matter where you go.
Bidvest Bank in South Africa is a subsidiary of The Bidvest Group Limited, that offer convenient way of banking for both individuals and businesses.
They aim at giving customers the best service and experience. The company abide with the National Credit Act regulations in the country.
Moody's Investor Services has acknowledged our efforts to diversify our income, and in May 2016, upgraded Bidvest Bank to A1 (P-1) status.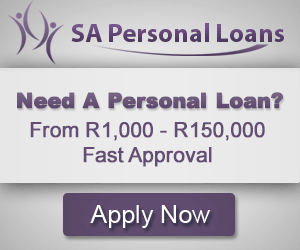 This makes us the highest-rated among South Africa's second-tier banks.
Why Choose Bidvest Bank Credit Card?
The World Currency Card by Bidvest offer you a wide range of benefits such as helping you carry your money through out the world.
It is a prepaid credit card by Visa that supports over 17 currencies. No matter where you are, you can manage your money online in just one simple account.
With the World Currency Card, you can access the exclusive Priceless Cities Programme where you can use the card for purchase with any of their selected partners on the Priceless Africa website.
You might know, the moment you see the Mastercard trademark, you already know that the card is globally accepted.
You may be asking yourself how would you use the 17 currencies in just one card.
You will be happy to know that World Currency Card uses cutting edge technologies that will automatically detect the currency of the country or continent you are in.
You can easily load funds into your card, either through online ordering system or through any of the Bidvest Bank branch near you.
Once funds are loaded into the card, you can immediately check for balances and transfer between digital purses.
If you card get lost or stolen for whatever reason, simply call the Bidvest Card services line on 0800 982 679 to speak to a consultant.
Lines are open 24/7 every day of the year. In that event, they will deliver the new card to where ever you are.
Bidvest Bank Contact Details
To apply and qualify for credit cards, please visit the Bidvest Bank website at www.bidvestbank.co.za to read more information.
You can also use online communication tools such as inquiry form. Alternatively speak to a friendly financial consultant on telephone 0860 11 11 77.
Otherwise visit any of the Bidvest nearest branches for a face-to-face assist.
// Use the loan calculator tool here