BFS Loans are personalised credit solutions tailored to meet short-term individual needs and financial expectations.
Look:
Maybe you have an emergency that requires urgent cash which you don't have.
That's where Barko loans come into place, to help you manage your financial situation with ease.
About Barko Financial Services (BFS)
BFS is a leading micro-finance solution provider that helps people with special financial when they need it the most.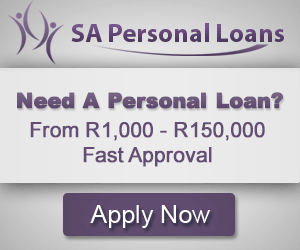 Since in operation from 1996, they have grown and expanded the business with over 80 branches nation wide.
Barko loans are tailored to meet specific financial needs. That's why they don't disclose the amount you can apply for on their website.
Affordability is their key factor in granting personal loans.
Rather, they prefer loan seekers to visit their closest BFS branch to apply.
Otherwise, contact toll-free number 080 777 3777 for any information on product offering.
BFS Loans: Get your loan
BFS loans offer short term credit solutions at the lowest possible interest rate. You can pay back the loan within flexible repayment terms of your choice.
Repayment and fees depends on your credit rating.
Barko Financial Services is registered with the National Credit Regulator (NCR). BFS operate the business under full compliance with the government regulator institutions.
Barko Finance is keen on lending money to responsible clients nationwide. Applicants qualify for loans they afford.
Want to know the best part?
The loan is also available for people with low income.
If you were looking for small quick cash loan, don't look any further because BFS loans might be the best solution for you right now.
You can use the money to handle significant things such as, paying school fees, medical bills, and renovating your home looks much batter.
Apply for Barko Loans
BFS makes the application process seamless.
Simply head on to Barko website and find your nearest branch.
Or fill in the online enquiry form with your details and one of their consultant will call you back shortly.
Here's what's required when applying for a loan:
To qualify for Barko loan is easy, you can apply at your nearest branch. You must provide supporting documents to complete your application.
You must be 18 years or older with a bar-coded identity document or smart ID.
You must provide prove of residential address.
Loans are provided to people who are permanently employed and are also limited, you must be earning a regular income for at least a period of six months.
You must have bank account in which your salary or income is paid to each month.
You must also provide prove of income, you must provide bank statement that is not older than 3 month.
To find out more about BFS Loans, please get in touch with them on 080 777 3777 and speak to a financial consultant.
You can always visit their website on www.barko.co.za.
// Use the loan calculator tool here