What exactly does financial planning mean, on a personal level? Many folks when thinking about financial planning and management, often think of the need to have a lot of money before one can even begin with personal finances.
Successful financial planning is a better understanding of one's personal finances including monthly cash flow, budget, expenses and so on. Upon making the decision to start with financial planning, you need to also take into consideration some of the personal attribute that goes with the idea of financial management. The first step is to define your goal, what made you start thinking about planning and managing personal finance. You do not need to have a lot of money to begin financial planning, you just need to properly manage your finances.
What steps should you take to start with Financial Planning?
1. Define a goal – This step is very critical, it's where you define the purpose of your financial planning. You need to decide what you need your financial planning to archive. It can be anything from your children college education, retirement, get out of debts and so on. It's very important that you get this right because when the time comes, you will be financially free.
2. Establish a budget – You need to have look your daily and monthly cashflow. Ideally people earn money through jobs and other methods and then spend that money at the end, like a circle of some sort. Creating a daily and monthly budget gives you a bigger picture with regard to where your money is going. Once you have that picture, you will then be able to setup the right budget plan.
3. Look at your Expenses – The moment you establish a budget, you obviously now have a better understanding of your personal finances. It's time to look at your expenses, where your money goes on a daily basis. You will need to try cutting those less important expenses, lets say your goal is to get out of debts fast, then cutting useless expenses will assist you in paying off your outstanding debts faster than you can imagine.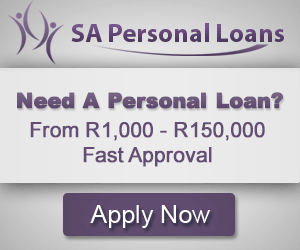 4. Save for retirement – After successfully cutting those less important expenses, worked on getting out of debt, it's about time you now start thinking about your financial future. If the company you work for offers such benefit, please go ahead and handle this part with them so that you could save on your monthly taxes. You don't need to contribute a lot into your retirements however it all depends on your age and state of finances. If you can contribute more, go ahead.
5. Insurance/Policies – This means protecting your wealth and assets. By far you have accomplished the most important aspects in financial planning, you've setup a budget, cut all unnecessary expenses, already saving for retirement, the final step is insuring your family will be well taken care of in the future.
Don't forget to write up your will, clearly indicating how your wealth should be handled in the event of your death. This will protect your assets, sometimes family members goes through hassles with regard to obtaining all assets you've setup for. Don't do that to your spouse and children, assets end up disappearing if they are not properly provisioned.
NB: Visit our loan calculator page here