Alternative Loans is a registered financial services and credit provider that strongly believe in responsible lending to avoid over in-debting their loyal customers.
They operate under strict policies as required by the Nation Credit Regulator in the country.
Tell me more about Alternative Loans
Alternative Loans are short term personal cash loans from R500 right up to R16 000.
Applying for these loans is very easy and quick, if you do everything right, you will get your money almost immediately.
Loans are offered within flexible repayment terms at a competitive interest rates.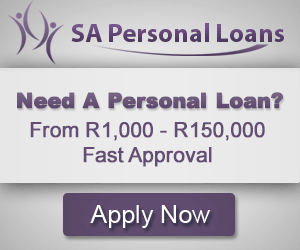 They mostly offer services to people in the area they operate in, which is Alexandra.
Even though these loans may be considered short term loans, some may consider them as pay day loans because the company offer the fastest approval that allows their customers receive their money same day.
They understand that life can sometimes throw challenges financially, Alternative Loans have helped thousands of communities around Johannesburg manage unforeseen emergencies without going through any kind of stress levels.
Customers can use the funds however they wish, remember once you application is processed and approved, money will be deposited directly into your banking account.
You can use the funds to pay for your education, complete building your home, fix a car and so on, the choice is really yours.
What's needed when applying for Alternative Loans?
To qualify, you must provide the following supporting documents.
ID copy,
Proof of residence,
3 months bank statement,
Latest pay slip
The above is to make sure the institution comply with the National Credit Act of 2005 in South Africa which encourages credit providers to avoid reckless lending and only give out loans to deserved candidates.
Alternative Loans Contact Details
Situated in Alexandra, Johannesburg, find out more details on how you can apply for personal loans by contacting them directly on (011) 3462378.
They have the best and friendly consultants in the world that understand where you might be coming from and trying to achieve.
You can also visit their website at www.alternativeloans.co.za to read more details and use available online communication tools.
NB: Visit our loan calculator page here