Africash Loans open their doors every day to help individuals going through financial challenges in their lives. The institution offer short term and payday loans to those who qualify and can afford to pay back. Africash is a registered financial services and credit provider in South Africa that seeks to practise responsible lending at all times.
Why Choose Africash Loans?
Africash Loans are unsecured personal loans offered at a competitive interest rates. These loans are provided within flexible terms and conditions that helps customize each application to specific needs and expectations of individuals. Even though they offer credit to everyone in the country that can afford, the institution still has to comply with the National Credit Act. The act is mainly to regulate and ensure no reckless lending putting consumers into more debts. These loans are tailored to meet anyone's needs with the aim to help manage unforeseen financial emergencies.
Unlike other credit providers in South Africa, Africash makes applying for cash loans as simple as possible. Most of their applications are done online. To find out more about their online application process, please call their friendly consultants ready to assist with any information. Applications are subject to affordability assessments. If your application is approved, funds will be deposited straight into your banking account within just a matter of few hours, depending on your bank.
You can use the cash for anything you wished for, from paying your children schools fees, walking through a dry month, going on a short vacation, assist in renovating your home, fix a car, handle small medical bills and so on.
Africash Loans Application Requirements
To qualify for personal loans, you will need to provide and meet the following requirements criteria
18 years old or more
Have a South African ID book
Have been employed for at least three months at your current occupation
Have an existing bank account
Africash Contact Details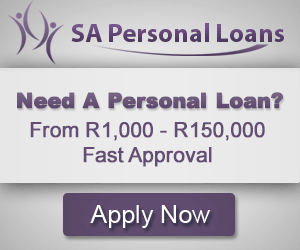 Find out more information on how to apply for Africash Loans by calling them directly on 011 440 7535 to speak to a consultant happy to assist. Alternatively visit them on their premises in Johannesburg, Louis Botha Ave. Please ensure to bring along necessary documents for your application as listed above.
// Use the loan calculator tool here