African Bank Personal Loans are designed for people looking to find ways to manage their unforeseen financial challenges. However well you plan your finances, you will sometimes need financial support from a trusted provider like African bank.
Why choose African Bank Personal Loans?
Apply for personal loans from R500 right up to R200 000 deposited directly into your banking account. These loans are provided at a market related interest rates and repaid under flexible terms and conditions. Remember these loans are designed to personally meet each individual's needs and expectations. You can pay back the loan amount within convenient periods between three (3) up to seventy-two (72) months. Your monthly repayment installment will never change for the period of the loan term.
To find out more information on how to apply for personal loans, kindly give them a call of visit any of their local branches. To apply online, please visit their website and begin your application at the comfort of your home. The online application system is available 24/7 every day of the year.
You can use the money for pretty much anything you wish for, Whether you're buying a car, renovating your home or putting money towards something you've always wanted, here's why a Personal Loan could be right for you.
African Bank Personal Loans Application Requirements
To qualify and apply for personal loans is very easy and quick, just make sure to provide the following for your application to be considered.
Identity document
Latest original pay slip
Latest bank statement reflecting 3 salary deposits
Proof of residential address
African Bank Contact Details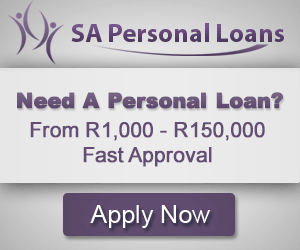 Visit any of the African Bank local branches near you to make your personal loan applications. There you will receive face-to-face assistant. You can also give their customer service centre a call on 0861 111 011 to speak to a financial consultant. Alternatively log on to their website at www.africanbank.co.za to read more and apply online.
// Use the loan calculator tool here