Are you worried about who is going to pay for your tertiary fees? ABSA Study Loan is there to help students who wants to further their studies at any tertiary institution.These loans are made available for students who are serious about their education and careers so be sure it's really what you want to do.
ABSA is an authorized Financial Services Provider and a registered credit provider.
Why apply for ABSA Study Loans
ABSA offer study loans for students studying full-time or part time at any tertiary institutions. The amount of loan is determined by the cost of the course.  The loan can be taken every year until you complete your studies. The loan can be used to cover for tuition, textbooks, accommodation and any study equipment fees. ABSA offer 15% discount on any study related equipment you may need to further your studies.it offer Credit Protection for both the student and/or the sponsor in case of permanent disability, dread disease or death.
What is required when applying for ABSA Study Loan?
Applying for a study loan is easy, you can either apply at a branch or Student Bureau or online. You must provide supporting documents in order to complete your application. Student or sponsor must earn a minimum of R3 000 per month. Proof of income for the person applying for study loan, letter of acceptance or proof of registration from the institution. You must provide a proof of course cost of that year of study. Proof of residence and both the student and sponsor IDs.
ABSA Contact Details
To find out more about ABSA, simply call 0860 008 600 or email them on absa@absa.co.za or you can also visit their website on www.absa.co.za. You can also visit any of their branches near you for face to face interaction with their consultants.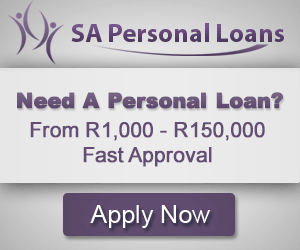 NB: Visit our loan calculator page here