Looking for instant cash to take care of your financial emergencies? Absa ATM Loan is a credit solution by Absa bank, member of Barclays Africa with the aim of helping citizens with access to affordable and convenient credit which customers can quickly afford to pay back. Apply for loan amount up to R5 000 and receive cash immediately.
Why apply for Absa ATM loan?
Absa atm loan is very fast and easy, you may apply within a very short time. There will be no unnecessary paper work to complete the application, you only need to have a n account with Absa bank. Visit any Absa atm anytime, day or night to apply and you may get the cash same time and use it for your priorities. You can apply for loan amount from as little as R250 up to R5 000 and it can be done immediately and you leave the ATM with a smile.
Absa bank understands that clients sometimes go through tough financial times in their lives in order to be able to manage their unforeseen situations that require instant funds. Without any hussle, Absa makes those funds accessible quickly with their atm loan, no need to produce and submit any supporting documents, just head to the atm and get that money when you need it the most. These funds are available to everyone in South Africa with a Absa account. If you don't have an account, please visit any of the Absa local branches to find out more information on how to apply.
What's required when applying for Absa ATM Loan?
It is very easy to apply, will only take you few minutes of your time, you simply go to any Absa atm anytime and, when you are approved there is no need for you to come with supporting documents or papers to complete your application. If your not approved, you may go to near branch along with you papers to complete your application. You shall be earning a minimum of R250 or more in order to qualify for the application. You must be 18 years or older. You must have a valid SA bar-coded identity document, prove of residential address, prove of income and 3 month bank statements.
Absa Contact Details
To find out more about Absa, you simply call 086 000 8609 or you can visit their website on www.absa.co.za or you can email: absa@absa.co.za, You can visit any of the near branch for face to face interaction with their consultants.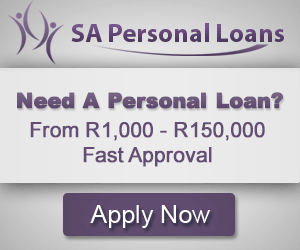 NB: Visit our loan calculator page here