1Life Personal Loans are personalised financial solutions designed to meet individual needs.
Even though 1Life is mostly known as an insurance company, they're generally a financial services and credit provider.
Why choose 1Life Personal Loans?
If you qualify and have calculated your risks carefully, you can apply for credit with 1Life up to R150 000 at a market related interest rates.
You can pay out these loan within flexible terms up to 60 months. You will be happy to learn that 1Life offer personal loans at fixed interest rate.
Meaning whatever happens to the economy in the country, your installment will remain the same throughout the term of the loan.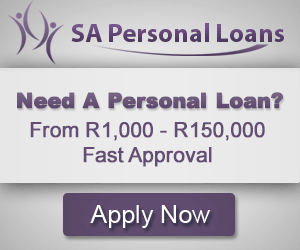 There are varous reasons and benefits why you should apply for your next credit with 1Life.
Besides applying for amounts up to R150 000, the company will also give you an option to take a personal protection plan in which case 1Life will settle your loan in the event of death or permanent disability.
That's great news – Isn't it? Who else can do that for you, makes perfect sense to have some sort of insurance accompanying your loan application.
You can also use the loan to settle your old debts and pay only one monthly fee for all your previous credit.
1Life believe in responsible lending as such, each application will be subject to affordability assessment.
This is required by the National Credit Regulator of South Africa to help financial institutions avoid reckless lending which always leads to over-indebted individual customers.
1Life Personal Loans Application Requirements
To qualify for 1Life loans, you must make sure to provide accurate information so that the institution would be able to provide you with credit you can afford to pay out.
The company also has to comply with the country's National Credit Act of 2015, and therefore requiring each application to meet the following criteria.
Applying for personal loans is very easy, there's no need for face-to-face interviews and unnecessary paperwork, you quickly apply online.
It won't take you anything more than 15 minutes to complete the first part of the application.
If your application is approved, funds will be deposited directly into your banking accounts within a matter of few hours.
You are welcome to spend the money however you feel fit, the choice is yours!
Clear credit references
A regular monthly income of at least R5 000 (proof of income will be required)
Your ID number
Details of the bank account into which your salary is paid
1Life Contact Details
For inquiries about personal loans by 1Life, kindly contact their customer care line on 0860 10 53 40 to speak to a financial advisor for further assistance with any information.
You can also find more information on their website at www.1life.co.za.
You can use online communication tools on the website and apply easily online.
NB: Visit our loan calculator page here